Oldsmobile Ad Slogans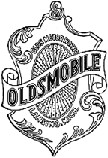 1902 The Oldsmobile is the Best Thing on Wheels. Nothing to watch but the road.
1909 The logical car at the logical price.
1921 Built to extend the fame of a good name.
1928 You can buy a bigger car but not a better one.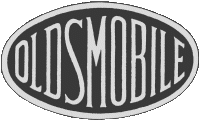 1930 Sound economy suggests Oldsmobile.
1931 This year own an Oldsmobile - the fine car of low price.
To design progressively ... to build faith ... to sell honestly ..to serve sincerely.
1932 Outstanding General Motors values in the medium price field.
1934 Leader in style .. leader in performance.. leader in value.
1935 The car that has everything.
1937 A beauty in armor.
1938 Step ahead and be money ahead!
1939 Setting the pace - different times, different models, but always top-flight performance.
1940- 41 Styled to lead - built to last. Bigger and better in everything!
1942 Fire-Power is our business - keep'em firing.
It's quality built to last! Proved and Improved for '42 (Hydra-matic drive).
1943- 45 "Count on me for '43 - to help keep 'em rolling!" (Olds dealers of America)
1944 You can always count on Oldsmobile (service and dealer ads).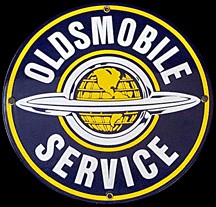 1946 The Drive that shifts for itself!
1948 A famous "Drive" in a Famous car.
1949 Make a Date with the "88."
1950 Oldsmobile Rockets Ahead! Make a Date with a "Rocket 88!"
1951 Ride the "Rocket" and Save!
1953 The new ruling power of the road.
1954 There's more than a touch of tomorrow in the Rockets of today.
1955 Oldsmobile Rockets ahead ... with flying colors!
1958 Presenting a new way of going places in the Rocket age...OLDSmobility!
1960 The most satisfying car you have ever owned!
1961 Sized right ... powered right ... priced right. Super 88 - the action line ... in performance and design!
1962 There's something extra about owning an Olds.
1963 New style to invite you ... new luxury to delight you.
New style to delight you! Rocket action to excite you!
1965 Pick the Rocket to fit your pocket!
1966 Step out front in 66 ... in a Rocket action Olds!
1968 Every Olds has to make it before we mark it (GM Mark of Excellence). Youngmobiles from Oldsmobile.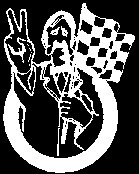 1970 The Escape Machines. Escape from the Ordinary.
1971 Oldsmobile - always a step ahead.
1972-74 Not Just Another Pretty Car
1975 It's a good Feeling to Have an Olds Around You
1976 -77 Can We Build One For You?
1978 In Man's Search for a New Measure of Excellence...
1979 - 81 We've had one built for you.
1982 -83 Even Today, There's Still Room To Do It In Style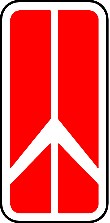 1984 -86 There's a special feel in an Oldsmobile.
1986 -88 Oldsmobile Quality. Feel it!
1989 -91 This Is The New Generation of Oldsmobile
1992 The Power of Intelligent Engineering.
1993 -97 It's Your Money, Demand Better
1999 –present Start Something